'James Taylor In Concert' On The BBC, 1970
In 1968, the Beatles founded Apple Corps, a company that served both as a record label and a company to handle their corporate interests. While Apple did not survive for very long in its original form, the company managed to sign some pretty impressive artists including Ravi Shankar, Badfinger, composer John Tavener, Billy Preston and more. Apple also managed to sign James Taylor, their first non-British act.
The concert shown here, "James Taylor In Concert", was performed in 1970 on BBC television. It's right around the time his landmark album "Sweet Baby James" was released (February, 1970), which is right before his rise to world wide fame.
Some pictures after the jump.
From his Apple days:
Advertisement for his debut album:

Recording with producer Peter Asher:

With John Lennon: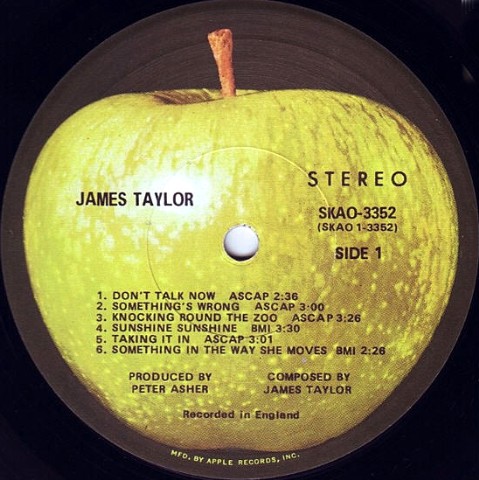 Published on January 15, 2014